Eduardo Rojas-Briales – The future of forest education in light of present forest and societal challenges
Marcus Lindner – Enhancing the resilience of European forests under climate change
John A. Parrotta – Interconnecting forests, science and people: the importance of forest science and education for a more sustainable world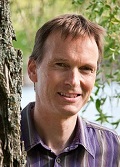 MARCUS LINDNER
European Forest Institute
Bonn, Germany
Dr. Marcus Lindner is Principal Scientist in the Resilience Programme at the European Forest Institute. Dr. Lindner studied forest science at the University of Freiburg, Germany and obtained a PhD from the University of Potsdam, Germany with a dissertation in Geoecology "The Impact of Climate Change on Managed Forests in Central Europe".
He is Adjunct Professor "Climate change and the sustainability of the forestry sector in Europe" at the Faculty of Science and Forestry, University of Eastern Finland, Finland (since 2008) and "Forest Ecology: Ecosystem services and sustainability assessment" at the Faculty of Agriculture and Forestry, University of Helsinki, Finland (since 2015). Dr. Lindner has 25 years of experience in research on climate change impacts and the development of response strategies in forest management, forest sector sustainability assessment and biomass resource assessments from European forests.
He currently leads the German national project SURE "SUstaining and Enhancing REsilience of European Forests" and was the coordinating expert of the EIP-Agri Focus Group 24 on Forest Practices and Climate Change. Dr. Lindner was involved in over 20 European projects as coordinator (e.g. CASTLE, Northern ToSIA, bioE-bioD), WP Leader (e.g. GenTree, EFORWOOD, EUwood, MOTIVE, OPERAs, VOLANTE) or partner. He has extensive experience of working at the science-policy-practice interface and currently supports Forest Europe by coordinating the Expert Group on Adaptation to Climate Change.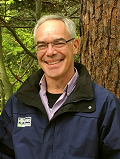 JOHN A. PARROTTA
U.S. Forest Service,
Research & Development branch,
Washington, DC
John Parrotta is the Research Program Leader for International Science Issues, providing scientific advice to develop U.S. policy positions in international forest policy forums, including the Convention on Biological Diversity (CBD), the UN Forum on Forests (UNFF), the Intergovernmental Science-Policy Platform on Biodiversity and Ecosystem Services (IPBES) and other international programs and initiatives related to forest science and sustainable forest management. A significant part of his work is conducted in collaboration with the International Union of Forest Research Organizations. He has served in a number of leadership positions in IUFRO, and is Vice President for Task Forces, Special Programmes, Projects and IUFRO-led Initiatives (2014-2019).
John received B.A. and B.S. degrees (in Biology and Chemistry) from Merrimack College in 1980, an M.Sc. in Ecology from the University of Aberdeen (UK) in 1981, and his Ph.D. in tropical forest ecology and silviculture from Yale University in 1987. He is a member of the Society of Ecological Restoration, the Commonwealth Forestry Association, and the Society of Ethnobotanists, and currently serves on the editorial boards of several professional journals, including Restoration Ecology, Ecosystems and People, and Forest Ecology and Management. Prior to assuming his current position in the U.S. Forest Service in 2000, John held positions as a Research Forester at the International Institute of Tropical Forestry in Puerto Rico from 1991 to 2000, and as a research scientist at the University of Puerto Rico from 1987 to 1990. In those positions, his research focused on tropical forest restoration, ecological dynamics of plantations and other managed forest systems, tropical silviculture, tropical forest floristics and phenology, and non-wood tropical forest products (medicinal plants) in Puerto Rico, Brazil (Amazon and Atlantic forest regions), and India. He is the author of several books, scientific journal volumes, and over 150 other research publications.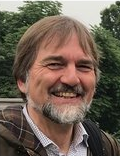 HANS PRETZSCH
Chair of Forest Growth and Yield Science,
TUM School of Life Sciences Weihenstephan,
Technical University of Munich,
Germany
Hans Pretzsch received his Ph.D. in Forest Growth and Yield Science and Biometrics at Ludwig-Maximilians-Universität München and his Dr. h. c. at Czech University of Agriculture of Prague. Dr. Pretzsch has been Professor of Forest Growth and Yield Science at Technische Universität München since 1994 and has held responsibility for the network of long-term experimental plots in Bavaria which date back to 1860. For the past 20 years he focused on general rules of tree and stand growth, forest modelling, and diagnosis of forest growth disturbances. He currently teaches forestry and sustainable resource management to undergraduate and graduate students as well as professional foresters.

Special scientific expertise: Spatially explicit modelling of pure and mixed forest stands, Mixed stand analysis, Structural allometry under competitive stress, Application of terrestrial Lidar and Computer tomography for analysis of external and external structures on tree and stand level. International network: UBC Vancouver, Canada; SU Stellenbosch, South Africa; University of Alberta, Canada; CZU Prague, Czech Republic; Laval University, Québec, Canada. Special responsibilities: Management of the municipal forest enterprise Traunstein/Bavaria, Maintenance of the network of long-term experimental plots in Bavaria. He is in the position of Chief Editor of the "European Journal of Forest Research".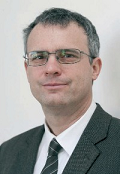 EDUARDO ROJAS-BRIALES
Faculty of Life Sciences (ETSIAMN)
Polytechnic University of Valencia,
Valencia, Spain
Holder of a M.Sc. in Forestry at the University of Freiburg (1985) and a Ph.D. Forestry at Polytechnical University of Madrid. Positions held: Forest inventory and management at Deutsche Forstservice GmbH (1988-1990), Director of the Catalan Forest Owner's Association and Spanish representative at the CEPF (1992-1998), Associated Professor at the University of Lleida (1994-2000), Leader of the forest policy group at CTFC (1996-1999), Member of the Scientific Advisory Board of EFI (1998-2002), Forest consultant SILVAMED S.L. (1999-2003), Professor at the Polytechnic University of Valencia/UPV (2001-2010, 2016-), Vice-dean at the Life Sciences Faculty/UPV (2004-10), Assistant Director-General and Head of the Forestry Department at FAO (2010-2015), Chair of the Collaborative Partnership on Forests (2010-2015), Co-chair of UNREDD (2014), UN Commissioner General for Expo Milano 2015 (2013-2015), Chair of the Spanish M.Sc. Forestry Board (2016-), Member of the PEFC International Board (2016-), Coordinator of the Spanish Forest Sector Platform (Juntos por los Bosques) (2016-).

Research topics: Silviculture, afforestation, European Forest Resources, Sustainable Forest Management, forest policy and governance. Some projects in which Dr. Rojas-Briales was involved: 2002 – IMACFORD project (EU-Commission) concerning Mediterranean Forest Externalities, coordinated by CTFC & EFI; 2005-2008 – MRNet: "Redefining the curricula for multifunctional rural environment – agriculture, forestry and the rural society" as a Socrates Thematic network project; 2007-2009 – Research project "Determining the hydrological and recovery factors of Mediterranean forests and its public perception financed by the Spanish Ministry of Environment; 2008-2012 – Forest restoration and management PSE-forest.